Winshield is the best choice for all your window tinting needs – we use professional grade films from USA with long-lasting quality and unparalled heat rejection. The Winshield brand is synonymous with impeccable solar protection, sophisticated style and excellent service.
AUTOMOTIVE WINDOW FILM
Window Tint can improve the in-car experience by enhancing privacy, reducing infra-red heat, cutting glare, as well as keeping your skin & eyes safe from harmful UV rays.
ARCHITECTURE WINDOW FILM
Reduce hotspots & take more control over interior temperatures with architecture window film. Architecture window films also protect residential interiors & occupants from harmful, damaging UV rays.
XPEL PAINT PROTECTION FILM
An invisible protective layer to shield from scratches, stone chips, UV, and paint discoloration.
BODY COATING
The next-generation coating system for automobiles which delivers long-term protection by giving a glass-based hard coating.
CHECK YOUR WARRANTY
Winshield products come with up to 10 years warranty to ensure our customers can drive with confidence.
BUSINESS OPPORTUNITY
Be your own boss! Join us as a Winshield dealer and be on your way to achieving success!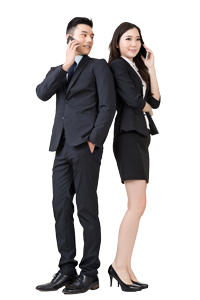 I'm deeply in love with the tint that they have recommended and put on my car. Definitely worth the price and highly recommended to those who need a great quality tint.
I would strongly recommend Winshield to my friends as I think people would go for GOOD SERVICE rather than LOW PRICES EVERYDAY.
My car looks so stylish now and it's very comfortable to drive as the interior feels so much cooler. Great service provided by your team and the quality is really good.
Winshield did such a good job that I sent all 5 cars in my family to tint at the same place! Thank you for the good recommendation, great service and high quality product!
We are very satisfied with the quality of tint and their service. Highly recommended. With reasonable price you can get a quality tint.
Great service, top quality workmanship, really impressed with my tints. Would recommend. The results are fabulous and the price was spot on too.
I've never believed in car tinting before. After trying out WINSHIELD, I have sent 3 cars here. From 4 years ago, it is still as good as new!
If there are 6 stars rating, I will definitely choose it. Ms Joanne and her staffs are friendly and professional. The service is excellent.
Thanks WINSHIELD for the great products. You made it feel as cold as a new luxurious car while driving my 14 year old car under the hot sun. Thanks so much!