GET HYDROPHOBIC PROTECTION WITH EFECTIFF CERAMIC COATING
Efectiff ceramic coating bonds at the molecular level to seal and protect surfaces from environmental contaminants, harmful UV rays, and insect acids. Efectiff ceramic coating also provides resistance to light scratches and fading. Its hydrophobic properties repel dirt and liquids, making surfaces easier to clean.
Developed to perform in a wide variety of surface types, Efectiff Ceramic Coating offers unrivaled gloss, superior hydrophobic protection, and improved scratch resistance with a single application.
 Protects against oxidation, UV rays, acid rain, and minor scratches.
 Repels water and dirt to keep your car clean and glossy.
 Prevents water staining for easy automobile cleaning. a
 Higher resale value for your car with reduced wear and tear.
Long-term protection of up to 8 years.
Effective on all types of automobiles.
Easy maintenance without the need for frequent care.
Long warranty period of up to 5 years.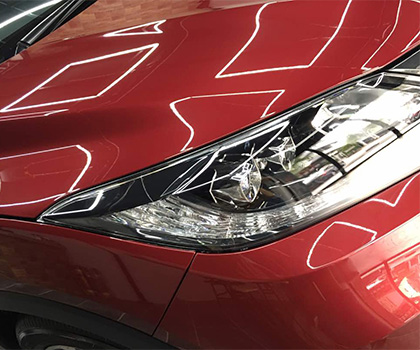 Breathtaking Shine. A single coat will provide your car with years of lasting shine! Enjoy long-lasting mirror finish and durable protection with application of Threebond Coating.
Repels Water & Dirt. The super smooth surface has superior antifouling effect against acid rain & dust while repelling water and dirt to keep your car clean and ultra-glossy.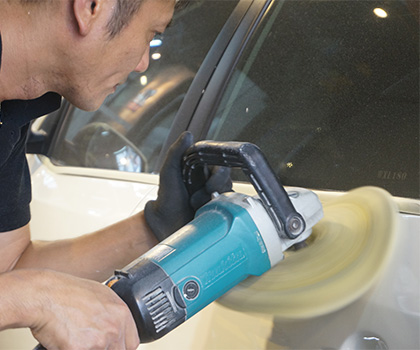 Low Maintenance. Unlike wax, this semi-permanent coating does not need frequent maintenance. All it takes is just a single coat for your car to shine like new - guaranteed.