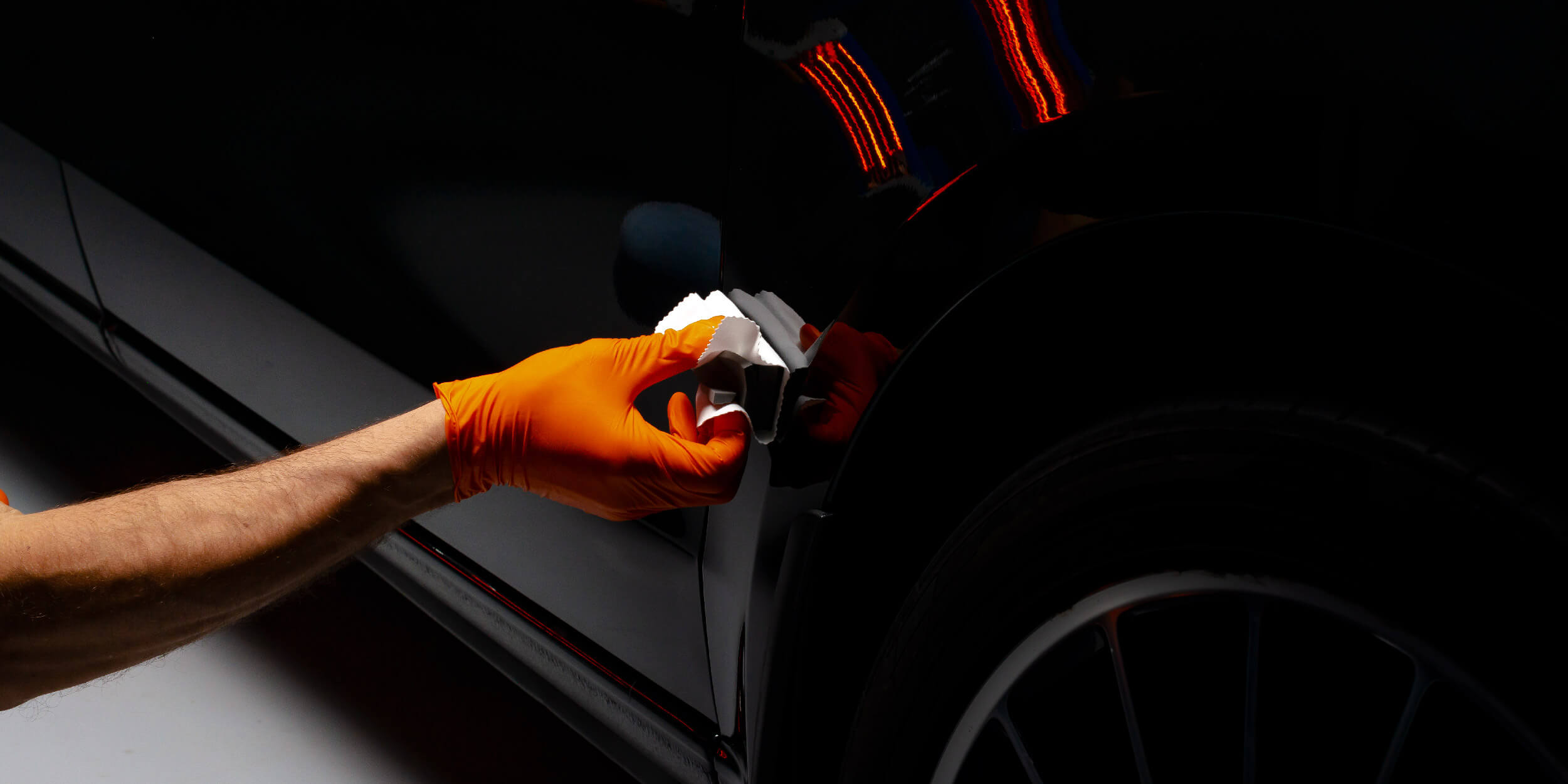 Efectiff Ceramic Coating is revolutionary and ultradurable. Ceramic coating is more than 3 times stronger than factory paint finishes and can absorb damage that would otherwise affect the appearance and integrity of your paint. This extremely durable ceramic coating reduces swirl marks and light scratches while protecting and preserving factory paint.
Benefits Of Ceramic Coating
Protection From The Elements
Ceramic Coating protects against UV Rays, Oxidation, Insect Acids, Corrosion, and Contamination.
Self-Cleaning hydrophobic Formula
Ceramic Coating provides ultra-slick high gloss surface that repels water, dirt, and road grime.
Scratch Resistant Surface
Ceramic Coating creates a durable layer over painted surfaces to help resist minor wash scratches and swirl marks.
Improved Stain Resistance
Ceramic Coating prevents discoloration from oils, pollution, and other environmental impurities.
Improves Surface Clarity
Ceramic Coating increase color depth, leaving paint or PPF with a smooth and slick finish.
Time-Saving
You won't have to polish your car. The main ingredient in Ceramic Coating repels dirt and grime, making cleaning your car easier and faster. Ceramic Coating protects all exterior paintwork and locks in showroom shine.
Why Efectiff Ceramic Coating?
Efectiff Ceramic Coating keeps your car looking glossy and new, prolonging the life of your paintworks.
Key to Efectiff Ceramic Coating performance gain introduces an advanced body coating engineering alongside nanoparticles and increases the ratio of crosslinkers that reinforce and thicken the top layer of the coating.
Efectiff Ceramic Coating is an additional clear coat that when applied transforms itself on the surface to a permanent, durable, hydrophobic, and flexible nano shield. Efectiff Ceramic Coating hardness is 3 times more than factory provided clear coat. It can be applied to provide even better surface protection.
The 9h hardness offer improved swirl resistance over regular coatings. Compared to standard coatings, Efectiff Ceramic Coating can withstand even the strongest wash chemicals bird droppings, and tree sap.
Efectiff Ceramic Coating offers unrivaled gloss, superior hydrophobic protection, and improved scratch resistance with a single-layer application.
All our services are carried out by highly trained & certified technicians with the latest detailing tools from RUPES. In addition, we carry infrared heating lamps; these IR lamps are used to cure our ceramic coatings before your collection to their full hardness and protection levels.
Security & trust is vital. We are fully insured and have alarm systems & patrols in place for peace of mind for you when your vehicle is with us.
INTRODUCING
Efectiff Ceramic Coating Range of Products
Efectiff G2 Coating
Efectiff G2 Coating aimed to provide an alternative in cost but gain the most value out of choice.
G2 coating creates a showroom shine and protects the paintwork at a price that's adapted to your buying power.
The coating defines a strong 3d structure that offers a drastic luster and extreme smoothness of the surface.
Efectiff G2 Coating provides a 2 Years Glossy Warranty: This product would benefit those who loved to wax their car yearly.
Efectiff G3 Ceramic Coating
An advanced body coating engineered to solve both the retention of glossy, flat, satin, and matte-finish paintwork. Showing off a reflective sheen on vehicles. 
The G3 Ceramic Coating covers the entire body. Features a High Gloss finish, unmatched Super Hydrophobic Effect, Scratch Resistance, Chemical Resistance, and UV Resistance.
G3 Ceramic Coating is specifically formulated to increase the surface's gloss rating and retain clarity on paintwork with a glossy finish producing a showroom shine with a 3 Years Glossy Warranty.
Efectiff G5 Ceramic Coating
Its multiple-layer ceramic structure protects the paintwork and provides a more refined shine to accentuate the body's silhouette that is more lustrous than our G3 Ceramic Coating
This highly anticipated coating has been created to allow automotive and detailing fanatics to experience our thoroughly researched and developed artisan enabling product. This allows our skilled detailers to show off their work and reveal their masterpiece.
Most importantly, the results are second to none, save time, and keep your car turning heads everywhere it goes! It come's with a 5 Year Glossy Warranty.