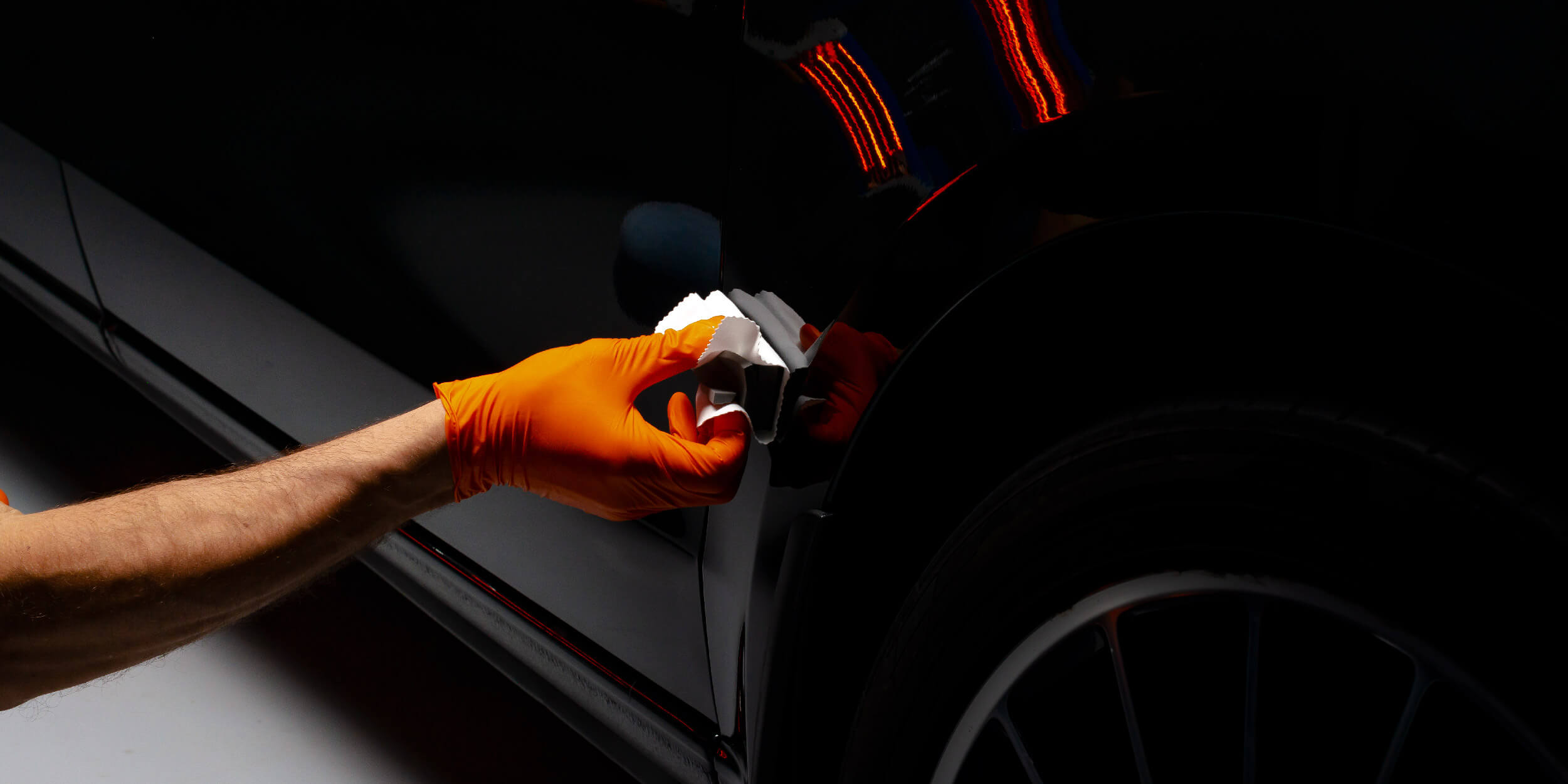 Our Story
Efectiff Ceramic Coating – An established coating engineered in Japan with much success and development in the automotive car care industry. We are in pursuit to satisfy our customers with revolutionary and ultradurable coating products. Our objective is to leave an impression and to make difference in the car care industry realm.
Credible products and a high-quality application process are the value we imprint into our philosophy. Above all, we are dedicated to delivering all aspects of products, service, and professionalism in bringing cars to an entirely new level of perfection.
Benefits Of Ceramic Coating
Protection From The Elements
Ceramic Coating protects against UV Rays, Oxidation, Insect Acids, Corrosion, and Contamination.
Self-Cleaning hydrophobic Formula
Ceramic Coating provides an ultra-slick high gloss surface that repels water, dirt, and road grime.
Scratch Resistant Surface
Ceramic Coating creates a durable layer over painted surfaces to help resist minor wash scratches and swirl marks.
Improved Stain Resistance
Ceramic Coating prevents discoloration from oils, pollution, and other environmental impurities.
Improves Surface Clarity
Ceramic Coating increase color depth, leaving paint or PPF with a smooth and slick finish while maintaining the factory paint gloss.
Time-Saving
You won't have to polish your car. The main ingredient in Ceramic Coating repels dirt and grime, making cleaning your car easier and faster. Ceramic Coating protects all exterior paintwork and locks in showroom shine
Why Efectiff Ceramic Coating?
Efectiff is an inorganic Ceramic Coating with inorganic properties that provide outstanding visual results. Its unique properties cannot be achieved with organic coatings that usually need multiple-layer before a thick enough coating is achieved to inhibit corrosion. Its advanced body coating engineering, alongside nanoparticles, increases the ratio of crosslinkers that strengthen the coating.
This extremely durable ceramic coating reduces swirl marks and light scratches while protecting and preserving factory paint.
Efectiff Ceramic Coating is an additional clear coat that when applied transforms itself on the surface to a semi-permanent, durable, hydrophobic, and flexible nano shield. Efectiff Ceramic Coating hardness is 3 times more than factory-provided clear coat. It can be applied to provide even better surface protection.
The 9h hardness offer improved swirl resistance over regular coatings. Compared to standard coatings, Efectiff Ceramic Coating can withstand even the strongest wash chemicals bird droppings and tree sap.
Efectiff Ceramic Coating offers unrivaled gloss, superior hydrophobic protection, and improved scratch resistance with a single-layer application.
All our services are carried out by highly trained & certified technicians with the latest detailing tools from RUPES. 
Security & trust is vital. We are fully insured and have alarm systems & patrols in place for peace of mind for you when your vehicle is with us.
INTRODUCING
Efectiff Ceramic Coating Range of Products
Efectiff G2 Coating
Efectiff G2 Coating provides a coating system that creates spectacular showroom shine and protects the factory paint at a more affordable cost. The functionality of Efectiff G2 coating allows the coated area to achieve a deep gloss, smooth feel, and hydrophobic effect to ensure a quality product at a low cost. Efectiff G2 keeps the car clean and also reduces the time for washing.
Efectiff G2 Coating provides a 2 Years Glossy Warranty: This product would benefit those who loved to wax their car yearly.
Efectiff G3 Ceramic Coating
Efectiff G3 Ceramic Coating is aimed at providing a coating that creates a showroom shine and protects factory paint that's built to last. The G3 Ceramic Coating features a High Gloss finish, unmatched hydrophobic effect, scratch resistance, chemical resistance, and UV resistance.
G3 Ceramic Coating is specifically formulated to increase the surface's gloss rating and retain clarity on paintwork with a glossy finish with a 3 Years Glossy Warranty.
Efectiff G5 Ceramic Coating
Efectiff G5 Ceramic Coating is hard, transparent, amorphous, and of infinite viscosity. G5 protects the paintwork and provides a more refined shine to accentuate the body's silhouette that is more lustrous than our G3 Ceramic Coating. The coating is designed to provide a stronger structure that reveals a smoother glossier finish than what is available in our product range. 
Most importantly, the results are second to none. Protects your factory paint from chemical, UV resistance, bird droppings, tar, tree sap, and road grime. It comes with a 5 Year Glossy Warranty.
In auto-detailing, it's become a testament that preparation is key. Caring for your tools properly, claying the surface to remove contamination, polishing paint to perfection before applying ceramic coatings, and allowing the coating to cure properly. Detailing is a combination of compounding steps to ensure a perfect finish is achieved and properly maintained.
The highest achievable rank of protection we have to offer is our state-of-the-art ceramic coatings, which require multiple steps to ensure a flawless application. If this step isn't executed properly, all the hard work and efforts you've previously performed can all go to waste.